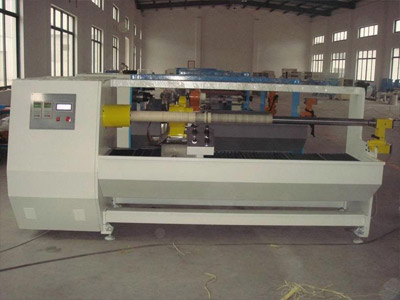 Request Your Quote
Do you need a company that provides precision-stamped custom rubber lathe cutting services? Look no further than Thomas A. Caserta Inc – the industry leader in providing customized rubber products and lathe-cutting services with superior precision and quality control. 
For years, our team of experts has delivered exceptional results on rubber parts, seals, gaskets, rollers, and many other items cut precisely to any desired specification. We understand the importance of accuracy in all your lathe work needs and strive to meet or exceed every specification and standard!
What is Rubber Lathe Cutting and its Benefits
Rubber lathe cutting is a process that uses precision tools to cut rubber into custom shapes and sizes. This technique utilizes the same principle as regular metal lathe cutting but applies to different materials. It can be used on almost any rubber product, from lathe cut rubber
gaskets and O-rings to tubing, belts, lathe cut rubber washers, and more. 
The benefits of this method are numerous, including: 
Rubber lathe cutting offers exact cuts with minimal material waste. In addition to precision cuts that hold tight tolerances, workpieces can also be machined efficiently using proper tool selection and setup. 

This type of machining also offers quick turnaround times for prototyping or production runs since the

lathe cut rubber

parts don't need secondary operations, such as deburring or sanding. 

It works with a wide variety of materials. From softer rubbers like neoprene and urethane to harder rubbers like nitrile and silicone, a

quality machine shop

should be able to work with any rubber product you need. This makes it ideal for prototyping or customizing parts with unique requirements or specifications. 
Rubber lathe cutting can provide cost savings compared to other machining methods due to the speed and efficiency provided by the process. By utilizing this technique, production times are reduced significantly, leading to lower labor and materials costs.
Custom rubber lathe cutting services at Thomas A. Caserta, Inc. 
When it comes to custom rubber lathe cutting services, no one does it better than Thomas A. Caserta, Inc. Our commitment, expertise, and dedication to providing superior quality products ensure you get the best possible outcome for your project every time. We provide high-precision rubber lathe cutting services that can fit any requirement and budget while meeting customers' needs and expectations. 
Contact us today with any questions or inquiries about our services, and let us show you how we can help meet your rubber part needs. With fast turnarounds and individualized attention to detail on every job–you won't be disappointed!