Manufacturers specializing in medical grade tubing must meet strict regulatory requirements to ensure the safety and efficacy of these products. Medical rubber and silicone tubing can be found in an array of medical devices, from respiratory equipment and IVs to laboratory equipment.
A curing process removes potentially harmful plasticizers from silicone, making it an ideal material for medical applications. Medical grade silicone tubing is flexible, easily sterilized, and biocompatible.
Advantages
When manufactured with the proper expertise, medical grade rubber and silicone tubing has many benefits, such as:
Available in different grade options: Grades of silicone tubing include FDA Grade, Class VI Grade, and Platinum Cure Grade. These options allow for greater flexibility when choosing an appropriate product—Platinum Cure Grade tubing, for example, is particularly strong and commonly utilized in the medical and pharmaceutical industries.
Biocompatible: Many types of medical equipment must be placed directly into a patient's body, meaning that it is vital for the equipment to be biocompatible to reduce the risk of complications. Since approximately three million people in the U.S. are allergic to natural rubber latex, silicone is an excellent synthetic alternative.
Clear: Material clarity makes it easier for medical professionals to monitor the flow of fluid when the medical tubing is used in applications such as IVs and blood drainage. Silicone has a high level of natural transparency, although it can also be customized with various pigments if desired.
Chemically inert, odorless, and tasteless: These properties mean that medical grade rubber and silicone tubing will not interact with the materials it touches, thus greatly improving its versatility. It is ideal for the administration of any type of medication, oxygen, or food.
Compatible with multiple sterilization processes: The medical industry requires frequent sterilization to eliminate contamination and ensure patient safety. Rubber tubing holds up to multiple sterilization processes, including steam autoclaving and dry heat.
Extreme temperature resistance: Rubber's ability to withstand immense heat makes it ideal for use in critical medical equipment, as medical professionals can easily sterilize and disinfect it with heat-based processes. In fact, silicone tubing can resist temperatures of up to 440° F.
In addition to the benefits listed above, silicone elastomers have an incredibly advantageous trait: their silicone-oxygen bond gives them a molecular stability that creates strong biodurability. This means that silicone tubing is particularly well suited for applications that must have consistent contact with skin or bodily fluids, such as catheter tubing. Silicone also remains flexible without the use of additives, another property that improves its biocompatibility.
Applications of Hoses and Tubes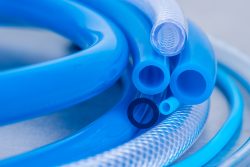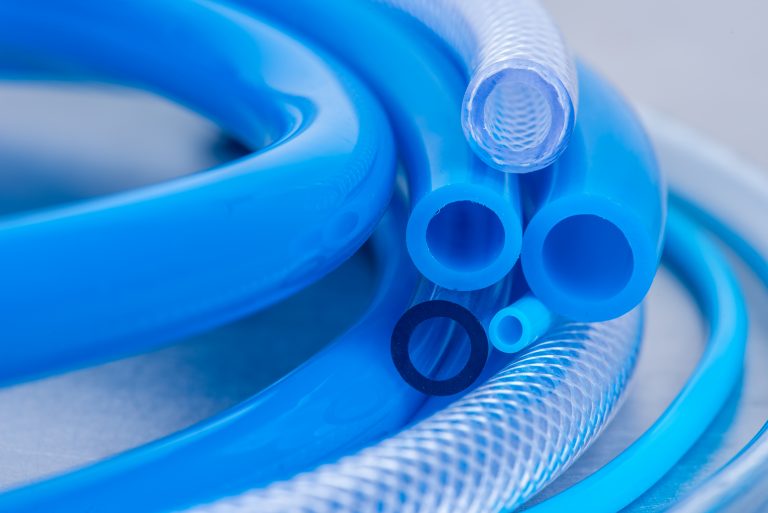 Medical grade silicone and rubber tubing is incredibly versatile. Some common applications include:
Anesthesiology and respiratory equipment
Biopharmaceutical laboratory equipment and processing
Cell and tissue culture systems
Dialysis
IVs and catheters
Management and drainage of blood and fluids
Oxygen transfer
Peristaltic pumps
Surgical drains
As there is such a wide array of possible uses for medical tubing, it is important to account for the desired properties of the tubing to select the most appropriate option. For example, tubing intended for internal human contact may need to be flexible, while tubing intended for laboratory equipment may need to be more rigid. The proper medical grade silicone tubing supplier will be able to provide tubing in a variety of sizes, styles, and lengths to ensure that all requirements are met.

Work With the Trusted Tubing Manufacturers at Thomas A. Caserta
Medical rubber tubing is a vital component in many critical, life-saving devices. At Thomas A. Caserta, Inc., we understand the importance of this equipment, and we create each part with expertise, precision, and a strong knowledge of the medical industry. For over 70 years, our clients have trusted us to provide the highest quality medical grade tubing. Our offerings include medical grade silicone tubing and rubber tubing and cords.
Contact us or request your quote today to learn about our medical tubing solutions.