Conventional fasteners—which include bolts, rivets, nuts, and screws— can efficiently mount a number of items to surfaces or surfaces to each other. However, regular fastening isn't enough in certain industrial applications to prevent unwanted and unintentional flow of potentially damaging gases and liquids.
When fasteners are used in conjunction or fused with a rubber product, like a rubber washer or rubber gasket, they form a much more effective seal against all kinds of external contaminants.
The Added Benefits of Rubber
A washer is a thin, disk-shaped plate with a hole in the center. It has a number of uses, such as a spring, wear pad, spacer, or locking device. Rubber washers help threaded fasteners in a number of ways. One example is it effectively distributes and maintains clamp load, which prevents movement or corrosion of the fastener.
A few of the reasons why rubber products have long been used with metal fastener parts include:
Certain rubber washers have a specific design to keep the nut or bolt from getting loose. A rubber spacer can be used with the assembly part that is most likely to turn, like the nut. It can be used under the bolt head when the bolt screws into threads in one part of the assembly.
A rubber washer can protect the assembled parts' surface. A nut or bolt head that turns throughout the tightening process may damage the surface of the part around the hole, and a washer can take the brunt of the force instead of the part.
A thin material is sometimes part of the assembly, and a larger diameter rubber washer is useful in distributing the pressure of the bolt across a bigger part of the thin material. In these situations, the washer is used against the thin material to prevent pullout of the fastener or make sure the material is flatter.
The Power of Metal and Rubber for Fastening
In the fastening industry, rubber products are useful for a range of applications to support traditional fasteners.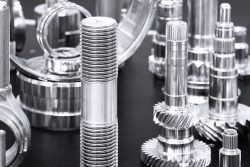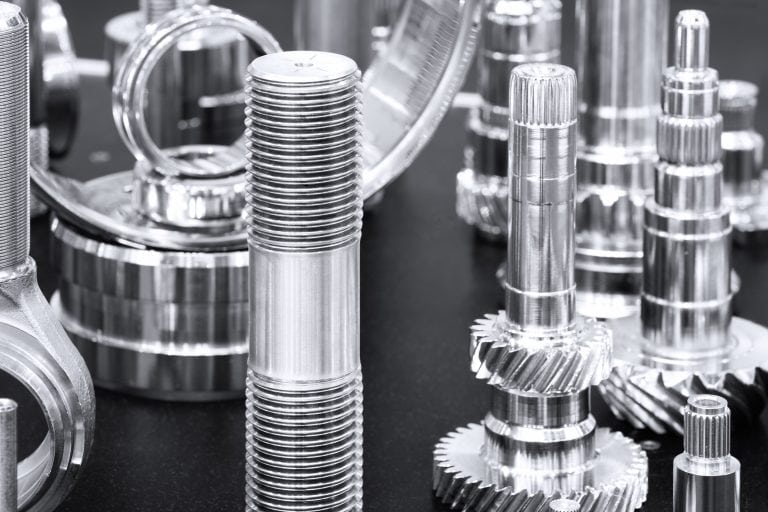 A number of industries utilize this enhanced fastener solution, including:
Agriculture
Chemical manufacturing
Construction
Defense/military
Transportation
Automotive
Many of these industries use rubber washers and rubber gaskets for their enhanced sealing protection against the harsh environments and substances that are commonly encountered in the field. Improper sealing leads to loss of pressure and unwanted leaks in certain applications, which can result in equipment damage, cross-contamination, and inefficient processes. Any of those can further lead to expensive repair or maintenance operations, reduced productivity, and operational downtime.
Request Your Custom Rubber Products Today
Rubber washers and gaskets are essential in the fastening industry when they are used with traditional fasteners like nuts, bolts, and screws; the rubber components provide extra sealing protection against the environment and foreign substances. This can save equipment from excessive damage and expensive repairs, maximize productivity, and minimize operational downtime.
Thomas A. Caserta, Inc. manufactures quality rubber products for diverse and demanding industries. With more than 50 years of experience, we can design our rubber products to any specification to ensure they are the right fit for your needs. We also utilize the latest equipment that produces high-quality parts at competitive prices and quick turnaround times. Regardless of how big or small your job is, we can meet your needs. Our skilled and dedicated team strives to fulfill our number one goal: customer satisfaction. Contact us to request your custom rubber product quote today!