The automotive industry relies on an expansive range of parts and components to build the critical systems and support infrastructure that come together to make a completed automobile. These integrated systems must reliably withstand the effects of motion and vibration from driving surfaces, the engine, and other factors. Rubber seals and gaskets provide cushioning and firm seals to prevent liquids and gases from leaking. Rubber sealing solutions are found throughout vehicle systems, from the engine and transmission to the doors and windows.
Automotive rubber seals must be tear-resistant, non-flammable, flexible, durable, and able to stand up to high speeds, extreme temperatures, and intense pressure. Automotive rubber components minimize rotational or translational movements between two joined parts to prevent fluids from leaking out or gases from seeping into the passenger cabin. Using high-quality seals ensures each part operates efficiently and independently.
Different Types of Automotive Seals
Automotive gasket manufacturers produce several types of rubber seals, including:
Rubber washers. These flat rubber rings have an open center that allows fluid to pass through the connected parts. They provide a tight, non-abrasive seal in pipe and hose fittings to protects against leaks, vibration, and electrical charges.
Rubber gaskets. Gaskets are cut into various shapes and sizes from large sheets of rubber, which makes them highly customizable to meet the needs of specific fittings. They are widely used in the automotive industry to prevent leakage between connected parts due to their durability, color stability, temperature resistance, and general affordability.
Rubber bushings. Bushings absorb shock, minimize vibration, resist abrasion, and minimize or eliminate the need for lubrication between components. They are flexible and easy to use for parts like gear sticks, internal combustion, and suspension systems.
Silicone rubber tubing. Silicone tubing is a highly versatile product that resists frequent or continuous exposure to weather, UV radiation, heat, and ozone. This type of tubing sees extensive use in the automotive industry as an insulator for electrical cables and wires.
Applications of Rubber Seals in the Automotive Industry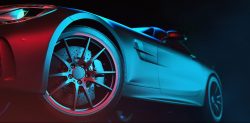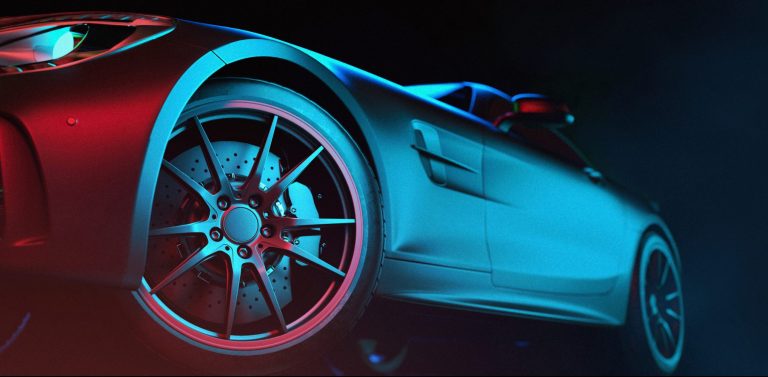 Automotive rubber products play an important role in many applications in the automotive industry. Their primary uses in mechanical equipment include filling gaps between components, minimizing damage from vibration, preventing the leakage of liquids or gases, or hindering contamination from moisture or dirt.
However, various applications require different types of protection. Now that we've identified the differences between the various types of automotive rubber solutions, let's look at some applications that use them:
Cooling system gaskets. These gaskets seal components within the system to prevent the coolant from leaking out.
Differential seals and gaskets. Highly flexible differential seals and gaskets are attached to the transmission axle to protect it from dirt, grime, and other contaminants that could damage the transmission.
Electrical junction boxes/fuse boxes. Electrical seals stop moisture and dirt from getting into the electrical system where they could cause sparks, fires, shorts, or other malfunctions.
Engine seals and gaskets. These seals and gaskets absorb excess heat and compression while ensuring that oil, fluids, or coolant don't leak into or out of the engine compartment.
Fuel supply gaskets. Placed in between the fuel pump mounting surface and the fuel pump space, fuel supply gaskets maintain pressure within the engine compartment.
Transmission seals. Transmission seals and gaskets are used in internal and external transmission components to create pressure-tight connections in accumulators, servos, clutch packs, and transmission axle cases.
Windshields. The seals and gaskets used around windshields are an important factor in safety and comfort, maintaining air quality, cushioning the windshield against flexing movements, and protecting the occupants from wind, water, and noise.
Partnering With Caserta

Thomas A. Caserta is a premier global supplier of high-quality rubber seals to a diverse range of demanding industries. For decades, our customers have depended on our ability to design and supply prototypes or production parts with fast turnarounds, regardless of project size. Our products come in a variety of rubber materials, such as EPDM, SBR, nitrile, neoprene, silicone, and Viton. We offer a broad portfolio of rubber seals for the highly competitive automotive industry, including:
Please contact us to see how our automotive rubber solutions can benefit your operation.